While few dare to even dream of an SDK for Kane's Wrath any more after EA officially announced that none was coming, one man has begun a quest to make it a reality. Asuka, aka Lauren, from the team that brought you Tiberium Wars
Tower Defense
, is working on a
community-created SDK
and already has made some progress: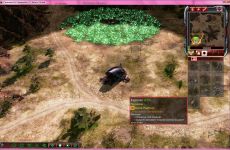 (Note the Scrin Explorer in the sidebar where the Nod Emissary should be.)
But this project is of a huge scale; a massive undertaking. If you have the leet coding know-how to be of any sort of assitance, it would be greatly appreciated if you would
contact her
in order to help see this community dream come to life.